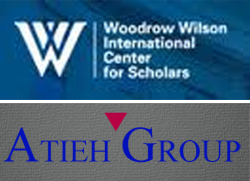 Wilson Center's Middle East program supports and regularly invites individuals who are affiliated with Atieh Group, a company with close ties to Iran's economic mafia
-----------------------------------------------------
On February 8, 2013 the Middle east program at Wilson Center held a briefing to present a report titled "Sanctions and Medical Supply Shortages in Iran" with the key speaker Siamak Namazi who wrote the report and blames the US sanctions for the drug shortage and the suffering of Iranian people.

Namazi is an Iranian oil consultant from Dubai who was partner and managing director of Tehran based company Atieh. For the past several years, the Center has supported and regularly invited speakers like Namazi or Bijan Khajehpour who are affiliated with Atieh Bahar company in Tehran, a firm with close ties to Iran's economic mafia.
Public documents show that Atieh has been acting as an intermediate between Iranian regime and foreign companies. Atieh has facilitated transactions for the Iranian regime some exceeding billion dollar. Namazi and Khajehpour profit from business with Iran and US sanctions hurt their business.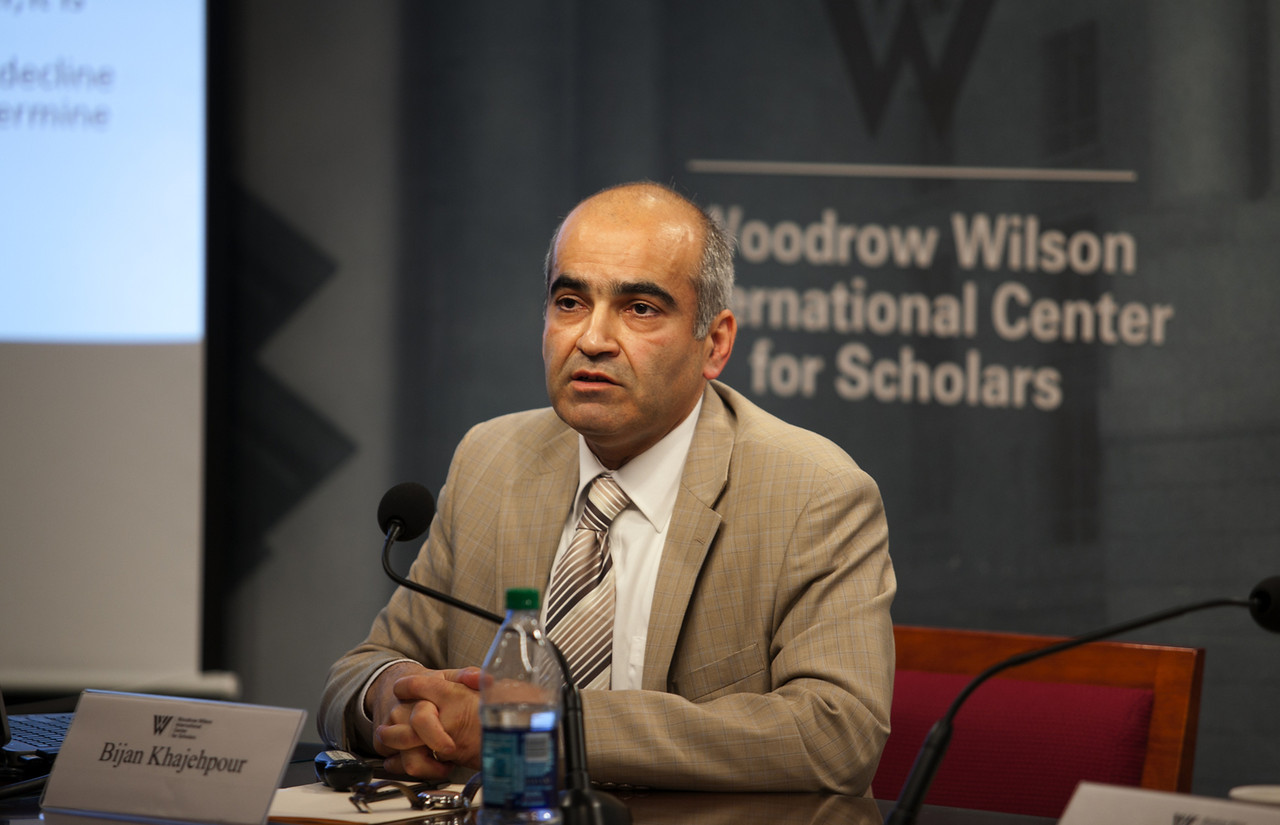 Bijan Khajehpour, founder and chairman of Atieh speaks regularlt at Wilson Center
More than a year ago, Namazi spoke at Harvard to convince the business community that despite the sanctions, there are still "good" opportunities to do business with Iran. While director of Atieh Bahar in Tehran, Namazi was also a fellow at Wilson Center and received financial support.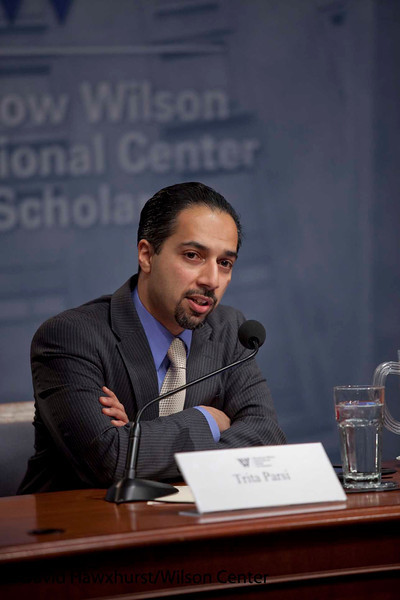 Trita Parsi president of National Iranian American Council (NIAC), a Washington-based anti-sanction lobbying organization who worked for Atieh Bahar, also worked at the Wilson Center.
NIAC's internal documents released during a defamation lawsuit in Washington show that Atieh Bahar and NIAC coordinated a lobby in US to remove sanctions against Iran.
Wilson's decision to host Namazi, Khajehpour and other Iranian businessmen to speak about US sanctions shows the Wilson's bias and its anti-sanction agenda.
In January 2013,, after Khajehpour finished his talk at the center, an open mic caught unedited comments by Michael Adler, a Wilson scholar who complained that Khajehpoure has an agenda and Adler's colleague found Khajehpour bias.
This report reflects the opinion of Iranian American Forum editors. This opinion is made after thorough examination of public documents. We welcome open discussion and encourage the readers to send us their comments, corrections and objections.