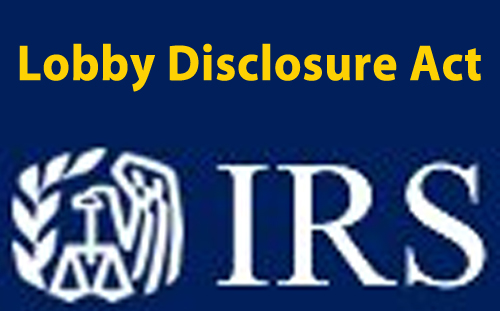 Court documents show that Trita Parsi and NIAC violated lobbying laws and filed fraudulent tax returns. While Parsi had been engaged in lobbying since 1997 and NIAC had extensively lobbied since 2006, they continued to report zero percent lobbying in their tax returns until November 2009, when The Washington Times decided to run a story about NIAC's unreported lobbying
Background on NIAC's internal documents released during a defamation lawsuit
National Iranian American Council (NIAC) is a Washington based anti-sanction lobby organization founded in 2002 by its current president Trita Parsi. A large number of Iranian-Americans consider NIAC as the Regime's lobby in the US. Governmental press in Iran considers NIAC as the "Iran lobby" in Washington. (Read NIAC fact book)
Between 2007 and 2008, the NIAC and its president Trita Parsi were faced with growing criticism from the Iranian-American community that questioned the NIAC's ties to the Iranian regime and its lobby in favor of Iranian rulers.
NIAC launched a campaign of intimidation against journalists, activists and media outlets. Their hope was to silence all opposition but this campaign failed. Finally, in April 2008 NIAC decided to file a defamation lawsuit against one of its main critics, Hassan Dai, to break him under the financial burdens of the lawsuit and as a result, to send a message to other critics.
On September 13, 2012 U.S. District Judge John Bates dismissed the lawsuit and in a second ruling, sanctioned NIAC and Trita Parsi for discovery abuses including false declaration to the court and ordered them to pay $184000 for defendant's legal expenses. (Read More: NIAC lost defamation lawsuit and was punished for legal abuses)
The lawsuit obliged NIAC to release part of its internal documents that revealed the organization's ties to Tehran and some of its illicit activities.
Some of these documents show that NIAC defrauded IRS, lied to the court, defrauded NED Congressional funds,coordinated its lobby with Iranian ambassador to the UN and collaborated with two individuals named by US Congressional report as the agents of the Iranian intelligence ministry.
Court documents also show that in 2002-2003, while president of NIAC, Parsi profited from his presence inside Congress and his close relationship with Congressman Bob Ney to prepare reports about the latest developments regarding Iran and sent these reports to Atieh Company in Tehran. Atieh paid Trita Parsi for his work. Parsi continued to send reports about his lobby activities to Atieh director in Tehran. (Read more: "NIAC's partners in Iran: Iran's economic mafia and regime associates")
Defrauding IRS
In 2009, some of NIAC's internal documents were released during the defamation lawsuit. The defendant Hassan Dai gave some of these documents to The Washington Times's journalist Eli Lake who after interviewing NIAC and Parsi, decided to publish a front-page report about the organization's lobbying activities in Washington.
NIAC's lawyers filed an emergency motion and asked the Federal court to prevent the publication of their internal documents, but the Judge denied their request.
NIAC's trepidation, as evidenced by the emergency motion in court, in addition to its political pressure and legal intimidation against The Washington Times to prevent the publication of the report, was obvious because of their extensive history of lobbying in Congress without reporting their activities as is required by law.
Thousands of emails and documents related to NIAC's lobbying were released during the lawsuit. Here are a few examples: 1- 2- 3- 4 - 5
In this video, Babak Talebi, NIAC's Director for Community Outreach publicly admits that his organization was lobbying in 2007 and 2008.
Another example of NIAC's unreported lobbying is its extensive joint lobby with USA*Engage, representing large US corporations. In one internal document drafted by NIAC lobbyist Emily Blout, she admits that in one month alone, NIAC had fifty meetings with Congressional offices to discuss sanction legislations.
Meanwhile, NIAC continued to report "zero" lobbying in their tax returns. (See NIAC tax returns 2006, 2007 and 2008 reporting zero lobbying).
They filed these fraudulent tax returns while its own employee Patrick Disney warned his superiors that he and his colleague, NIAC's Legislative Director at the time, Emily Blout, should register as lobbyists. (See Disney's memo to his boss at NIAC)
In his memo, Disney wrote: "Under this expansive view of 'lobbying,' I find it hard to believe Emily and I devote less than 20 percent of our time to lobbying activity. I believe we fall under this definition of 'lobbyist.'"
Damage control
As the court denied NIAC's request to prevent the publication of The Washington Times report, NIAC contacted its accountant and asked to amend its 2008 tax return that had been filed 5 months earlier in June 2009. This is NIAC's email to its accountant in November 2009 to change the 2008 tax return and here is the new 2008 tax return filed on November 23, 2009.
Meanwhile, NIAC did not report its entire lobbying history and simply took 10% of the salaries from three employees and reported as the amount of their 2008 lobbying (Court deposition of NIAC's accountant).
Moreover, to give this damage control a legal façade, NIAC employees started to generate their lobbying time records for the entire year of 2009 in November and December of 2009 (Time sheets for 2009 generated in November and December 2009).
The following documents are the depositions of David Eliot (34-35), Patrick Disney (183-190), and Emily Blout (43-44):
This report reflects the opinion of Iranian American Forum editors. This opinion is made after thorough examination of public documents. We welcome open discussion and encourage the readers to send us their comments, corrections and objections.