By: Irananiasforum, 7.4.2011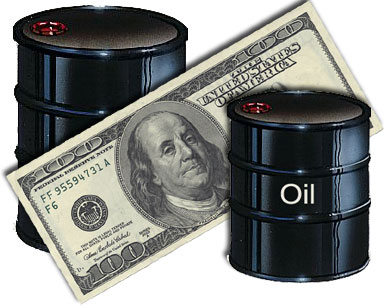 Iran will continue to export its crude to India despite an overdue of nearly $9 billion and the difficulty to find a mechanism to pay the future exports.
The dilemma begun in December, when India responded positively to US demand to tighten financial sanctions against Iran
Read more...
By the Asian Law Caucus, 7.1.2011
Published by PAAIA
On June 23, 2011, the Office of Foreign Assets Control (OFAC) of the United States Department of the Treasury announced that it has added Iran Air to its "Specially Designated Nationals and Blocked Persons List" (SDN List).
Read more...
Sam Aghai, Latest Blog, 7.1.2011
The Wall Street Journal on Thursday reported the U.S. agency failed to find companies that helped the Iranian regime to crack down on internet users who were organizing protests in Tehran and other large cities two years ago.
WSJ writes, " A U. S. government agency on Thursday reported it hasn't found any government-con
Read more...
Mona Yacoubian, Foreign Policy, 7.1.2011
The United Nations Special Tribunal for Lebanon (STL) delivered its long-anticipated indictment to Lebanese prosecutor Said Mirza yesterday, reportedly naming members of the Lebanese Shia militant group Hezbollah in the 2005 assassination of former Prime Minister Rafiq Hariri.
Read more...
by: Dr. Arash Irandoost, June 28, 2011
Fou
nder, Pro Democracy Movement of Iran (PDMI)
Ben Smith in Politico reported late last week that CAIR (Council on American-Islamic Relations) has been stripped of its non-profit tax status by the IRS. What's more, note CAIR's less than candid explanations for what happened.
Read more...
Vali Nasr, Foreign Policy
W
hile much of the Middle East is in the throes of a historic struggle for democracy, Iran's main political fissure pits the clerical establishment against muscular, nationalist upstarts who seek to usurp power. And in this contest between Iran's elite factions, the world should be rooting for the clergy. The primary players in this battle are President Mahmoud Ahmadinejad and Supreme Leader Ayatollah Ali Khamenei.
Read more...
Tunisia's New al-Nahda
By Marc Lynch in Foreign Policy, 6.29.2011
But since Ben Ali's flight and the triumphant January 30 return of exiled leader Rached Ghannouchi, al-Nahda has grown with astonishing speed. A recent survey found support for the party at just below 30 percent, almost three times that of its closest rival. Its ascent is fueling a dangerous polarization, leading putative champions of democracy to endorse the postponing of elections, and frightening many secularists and women who fear for their place in the new Tunisia.
Read more...
جمشید طاهری پور
سایت گویا،

6.28.2011
پايان اعتصاب غذای اعتراضی زندانيان سياسی ۶+۱۲، نقطه پايان بر گفتمان کهنه‌ی عقيمی است که از دوم خرداد ۷۶ تا ۲۲ خرداد ۸۸ و تا امروز، قبل از هر چيز رسالت خود را در "حفظ نظام" جسته و تعريف کرده است. وقت آن رسيده که گام در راه پايان اين گفتمان کهنه‌ی عقيم، استوار کنيم
Read more...
«
Start
Prev
21
22
23
Next
End
»
Page 23 of 23